By Anthony Erickson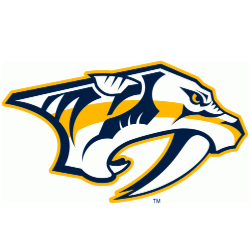 This is Bob Cobb coming to you from Rumors Sports Bar in downtown Nashville & I've got a midseason report on the Preds~
After 43 games, the team currently sits with a solid 24-14-5 record which puts them right in the thick of the Western Conference playoff race. Though the team looks poised to make the postseason, nothing is a guarantee yet and some concern seems to have crept into the minds of management. We got a word from GM Erickson about things..
"...well yeah, it's hard to complain about a winning record at this point of the season but I'd be lying if I said we didn't expect a bit more, especially on the offensive end. Tommy-boy (McCollum) has been running pretty hot/cold and I don't know.. I think I'm getting that itch. The itchy feeling of a trade being required to shake things up here a wee bit. We've had a few talks with teams recently and you can expect that there'll be a headline or two coming soon on the ol' trade-front.." - GM Erickson
In an effort to get the offense clicking, the team recently adjusted the positions within their top 6 forwards and now their top 2 scorers (Dubinsky/Stamkos) are no longer playing alongside one another. The move to LW (from C) has sparked Sam Bennett a bit, but it's far too early & too small of sample size to declare the move successful. Will we see more position movement in the aftermath of an inevitable trade (or two)..? We shall see~
Until next time, I'm Bob Cobb & fun fact: I looooove Caribbean jerk on my pizza.
4/25/2022 - 279 words