By Bobby Berger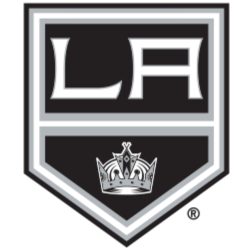 The Los Angeles Kings have been plagued by a seemingly never ending string of injuries during the 2028 FNHL season. It started with players like Pierre Olivier Joseph, Ryane Clowe, Taylor Raddysh and Michael McCarron missing a few games here and there. Those injuries broke up the chemistry which had been developed on the team during the first month of the season. Other injuries rapidly popped up. Radek Faksa missed a game, then Robert Thomas. Thomas was recently injured again which hurt both the L.A. club as well as their AHL Manchester Monarch Franchise. All of these injuries lead to a crescendo when star goaltender Vikor Fasth broke his arm, causing him to miss approximately a month (thus far). These injuries provided the opportunity for veterans and youngsters alike to step up and prove they belong at the FNHL level. Unfortunately, nobody has answered this call.
Career FNHL backup Ben Bishop had the opportunity to show everyone he truly could be the #1 guy. This was a chance he had been waiting for his entire career. However, when the light shone bright on him, he curled up in the fetal position. Bishop sits with a record of 3-7-3-1 with a save percentage of .891. While some of this can be attributed to a beaten up defensive core, Bishop's play has been less than stellar. The Kings are really going to need Fasth to fight his way back from injury ASAP. Fasth currently sits at 90% health and is expected back in approximately one week.
The Kings currently sit 5 points out of a playoff spot, and are going to have to turn a corner very soon in their quest for the playoffs. Should they not turn it around in their next 10-20 games, GM Berger is going to have to start thinking about the future by placing star players like Ryane Clowe and Aaron Ness on the trade block. The Kings are hoping it doesn't get to that, but time is slowly running out on the season.
4/22/2022 - 336 words