By Jeff Nagle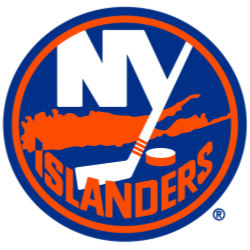 With nothing left to move, and nothing left to prove, the New York Islanders held tight at the FNHL's trading deadline. The only move made during the entire "Rental Season" was moving forward James Sheppard to the Detroit Red Wings in accordance to a trade made between the two deals during the offseason.
"We had no dialogue with any teams this deadline. Our team is pretty set and in the midst of a rebuild. Right now we are totally focused on our farm system and leveraging as much as we can from the pro team. To sum it up, we are already 'stripped to the studs'" said GM Nagle
The Islanders are fighting their best battle right now to remain out of the league's basement. With a potential lottery pick coming via the Vegas Golden Knights, there is no desire by the Islanders to tank this season. They only have benefit to win as many games as they possibly can and hope they don't hand the Nashville Predators a lottery pick.
"We're just squeezing every bit of effort from the talent we have right now. Staying out of the basement is our top priority. As far as player movement, we'll likely see that happen during the offseason once we get a good grasp on how our development has progressed. Getting a top 5 pick will certainly boost our team." added the GM
9/1/2021 - 231 words