By Bobby Berger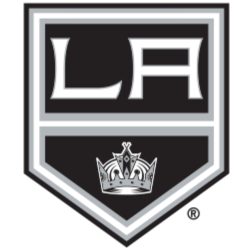 The Los Angeles Kings thought they had turned the corner in their rebuild, but it may have just been one year too soon. The Kings have now either lost in OT or tied a remarkable 15 games. Again, that is the difference between making the playoffs, and being on the outside looking in.
As such, the Kings decided to made deals to augment their solid young core.
First, the Kings moved Tony Lagerstrom to Seattle. Lagerstrom signed with the Kings as an under the radar player who was allowed to blossom in the Kings system. He scored 30 goals twice, and was in the final year of his contract. With the Kings not making the playoffs, they felt they owed it to Lager to move him to a contender. The Kings received bright prospect Arthur Kaliyev, OTT 2nd, and Joe Colborne in exchange.
The Kings then realized they needed to bolster their young d core. Enter Seth Jones. Jones has been having a down year, which made him expendable to the Golden Knights. The Kings traded Noah Hanifin, sniper Calle Jarnkork, the OTT 2nd acquired in the Lager trade and Marino for Jones, stud prospect Braydon Tracey, and Corey Perry.
Perry was then traded to Washington in exchange for Thomas Bordeleau, Roby Jurventine, a 2027 2nd, 2029 2nd and 2 million dollars.
All in all, the Kings netted 3 high end prospects, a solid top pairing D, 2 2's and 1.6 million dollars for Lagerstrom, Hanifin, and Jarnkork. It remains to be seen in the long term, but the Kings believe the deals certainly helps the future of the organization. GM Berger's tenure will likely be defined by these moves.
8/29/2021 - 290 words