By Jeff Nagle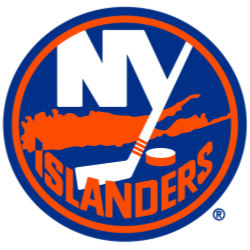 In a dreaded stretch where the Islanders found themselves winless in 10 games, they have seemingly found a little glimmer of hope of being back into a playoff race. With convincing back-to-back wins against the Lightning and Ducks, there is optimism that the Islanders are getting their proverbial "shit" together.
"We're a better team than many people make us out to be. There is talent here and it's up to us to work hard to make it shine. Guys are stepping up now, we just need the entire group to step it up and I know we could be a playoff threat." said team captain and sole superstar, Quintin Howden.
Howden has been on a tear since signing his mammoth 5 year, $47.5m deal this past offseason. Since the start of the season, Howden has been a top 5 point and goal leader and is hovering around in the plus/minus race even though the team is a dismal minus 19 as a collective.
"He stirs our drink, and is the type of guy that will pull us out of this rebuild." said GM Nagle of Howden.
The Islanders will have Friday night off as they travel north of the border to Winnipeg to face the red-hot Jets on Saturday night. James Sheppard is due to return to the lineup after serving his 4 game suspension for his elbow on Rangers' goalie Leland Irving.
7/16/2021 - 232 words