By Bobby Berger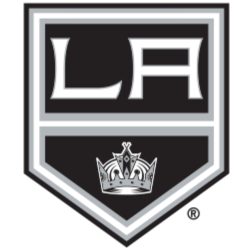 The Kings made a blockbuster trade about two weeks ago. acquiring Aaron Ness, Robert Thomas and Cameron York for Emilie Poirier and Thomas Hickey. Since that deal the Kings have gone 6-1-0-1. These victories have been largely fueled by new acquisition Aaron Ness. Since being acquired Ness has two goals and 6 assists in eight games. He is also a plus three. Ness has been providing stability on a back end which has allowed the Kings to move Jakub Kindl to the second defensive pairing. The two vets have been paired with kids Noah Hanifin and Shayne Gostisbehere in order to elevate the defense as a whole. Ness has also anchored both the PK and the PP, logging big minutes. There was a question to his value and he certainly has proved his worth thus far.
Another part of the deal was young, high level prospect Robert Thomas. Thomas, who suffered a major injury earlier in the season, missed about a month of game action. Thomas returned to the Kings line-up three games ago and has since had two goals and one assist and is a plus one. Thomas is hoping to improve his stats over the last 20+ games of the season so that his overall rating is not negatively impacted too much.
The Kings currently hold the last playoff spot, 8th in the conference, so they are partially in a wait and see mode with regard to the trade deadline. The Kings may move some pieces to help augment their future while attempting to still stay competitive this season. Walking that fine line will be a tall task for GM Berger as the fans are hoping for their first playoff birth since he took over the team midway through the 2024 season.
1/13/2021 - 293 words