By Bobby Berger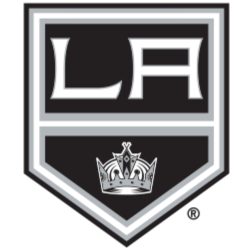 The Los Angeles Kings and Vancouver Canucks pulled off a major trade to ring in 2021. The deal featured the Kings sending Emile Poirier, Thomas Hickey, and a 2028 3rd round pick to Vanucouver in exchange for Robert Thomas, Aaron Ness, Cameron York and 1.5 million dollars in cash. The trade appears to assist both teams and we will break it down below.
Vancouver gets:
Emile Poirier -- Poirier can do one thing and he does it amazingly well, and that is put the puck into the net. The 25 year old has scored at least 20 goals in 5 of his 6 FNHL seasons and is on pace to repeat that feat again. Poirier is signed to a manageable 3.5 million dollar deal for another season after this one as well. The downside to Poirier's game has always been his defensive play. Poirier has never finished as a + player which had lead to frustrations from LA management. Poirier was having a bit of a down year by his standards, but he is likely to kick up the scoring when paired with some of Vancouver's studs up front.
Thomas Hickey -- Hickey has always been a solid, high scoring player...just never during his tenures with the Kings. Hickey, like Poirier had frustrated LA management with his offense first game, which had lead to him never being a plus player. Hickey turned things around last season when the Kings traded him to Pittsburgh and he took off. The Kings reacquired Hickey for a second round pick in the offseason, only to be disappointed by Hickey again this season. Hickey is already showing his true colors again as he had 2 assists in his first game as a Canuck.
LA gets:
Robert Thomas -- Thomas is a forward prospect who the Kings had been chasing since he was with the Buffalo Sabres. Thomas is currently trending down as he suffered a serious injury earlier this season which has caused him to miss a significant amount of time. The Kings believe that at 20 years of age, Thomas still can turn his season and career around with some stability. Thomas will likely slot in with Radek Faksa and Calle Jarnkork upon his return to help boost his game. The Kings also obtained 1.5 million which will be used to help keep Thomas' attributes where they are at after his disappointing season.
Aaron Ness -- Ness, a solid two way defender was buried on a deep Canucks blueline. Ness will be given the icetime to help bolster/mentor a young Kings blueline. The downside with Ness is he has a contract that many will likely consider to be high. The Kings have the cap space and Vancouver was able to unload the contract, allowing them to play around more in free agency over the offseason. If Ness can excel in his new leadership role, the contract may not be as bad as some believe.
Cameron York -- The Kings pick up 18 year old defenseman York, who Vancouver selected with the 23rd pick in the 2025 draft. York has a lot of upside, but is seen as a long term project. The jury will be out on York for a long period, but the Kings continue to stockpile young blueline depth who will likely replace Kindl and Ness in the distant future.
1/4/2021 - 555 words