By Anthony Erickson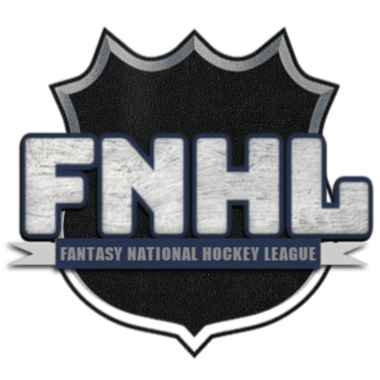 This is Bob Cobb coming to you today with a midseason report on the FNHL 2029 league leaders! Hold onto your seats folks because it's the holidays and yes, we've been drinking earlier than usual~
POINTS -- New York Islanders - Quinton Howden 54 points
Howden is off to an amazing start this season and though it's too early to say he's "running away with it," he does hold an 8-point lead over 2nd place scorer Kyle Palmiere of Montreal. When a player gets this hot out there, you typically see their line-mates with an uptick in their numbers as well.. but that doesn't appear to be the case for the Isles. Their 2nd leading scorer is young RW Lukas Reichel with 32 points.. a whole 22 less than Howden. The Islanders have new management and many FNHL fans are curious to see whether a move will be made before the deadline to bring somebody in to assist Howden.. or if the surging scorer will be dangled for assets to build up the Isles future.
GOALS -- New York Rangers - Chris Kreider 24 goals
Kreider has been a star for awhile now, but he's never been known as a true sniper. He's only scored 30+ once and that was back in 2021 when he potted 31 with the Oilers. This season however he's ticklin' the twine at a torrid pace with 24 goals in 42 games.. if he keeps this up, he's on pace for 47 ginos -- not too shabby. The Rags are having a solid season thus far and if the Kreider/Girgensons connection keeps it up.. they have the blueline, goaltending, & GM leadership to make a deep postseason run.
PLUS/MINUS -- Columbus BlueJackets - Rasmus Dahlin +25
The Jackets currently sit atop the Eastern Conference standings and Dahlin's solid defensive play has been a huge part of that. He's averaging 24 minutes per night and you can really see the difference in his game in the defensive zone. Just two seasons ago the former #1 overall pick had a -28 +/- rating and many questioned whether or not he could keep up with the upper echelon of the FNHL. Last season we saw big strides but this season Dahlin looks to be realizing his true potential as a shutdown top-line Dman. GM Moriarty has to be pleased*
WINS -- Nashville Predators - Cam Talbot 23 wins
The Predators have allowed the least goals in the league to this point and a big part of that has been Cam Talbot's efforts in goal. He sports a .918 save % to go with a 23-5-4 record and currently leads the Vezina trophy (projected) voting. Some would argue that he tends to have an easier job than most with guys like Cowan & Hedman in front of him, but I would say.. don't forget about D Reinhart, he's pretty good too.
PIMs -- Pittsburgh Penguins - Tyler Biggs 200 PIMs
Tyler has played in 39 games this season.. and has at least 2 PIMs in 26 of those games. Put another way, he has PIMs in 66.6% of his games thus far.. little eerie, eh? Tyler doesn't care.. he likes to jack people up and he's shown that this season. The Pens are giving him more ice time than he's ever had in his career (19mins per game) and he's doing what he can to wreak havoc. Can he break the 400 PIM barrier and become an FNHL legend? We shall see~
CALDER Trophy Race -- Washington Capitals - Brendan Brisson 37pts in 41 games
As you may know, the site page for the Calder trophy race is kinda jacked up.. some players aren't rookies.. the goalies are weighted weird.. it's a mess. But one thing that hasn't been messy has been the play of the Caps young fwd Brisson. He's been making plays left and right and is currently on pace to rack up 74 points in his rookie season. GM Moreno is known for his top-notch development program and he looks to have worked his magic with Brendan*
Happy Holidays from Bob Cobb and the rest of us here at Cobb's Corner!!
12/26/2022 - 695 words