By Duane Goetz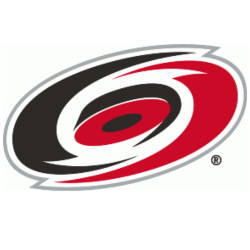 The Canes are in a freefall, currently sitting in the final
playoff spot in the conference and only 1 point away from ending out in 9th

and out of the playoffs.


This is a far cry from 20 games ago when the team was first
in their division and 2nd
in the conference and playing some solid
hockey.


This has also put into question if the team's 2 endorsements
will be hit, 16 home wins or 230 GF and Karlsson breaking 70 points. They appeared to be well within grasp up
until the period of poor play arrived.


The loss of Trouba and Denisenko with major injurys
sustained in the same game against the Preds has definitely not helped the
situation.


The team is frustrated with the fact that both Trouba and
Denisenko were knocked down to 62% 4 games ago and at the rate they are
recovering Trouba may be gone for most of the remaining season. Trouba (with
a DU of 83) has improved 11% from 62% to 73% after missing 4 games, seems super
slow to me. While on the other hand Denisenko (with a DU of 74%) has gone
from 62% to 83% in the same amount of time.

Losing one of my top pairings Dmen and one of my
top forwards has derailed what was a good season................here is hoping
that we can recover in order to at least make the playoffs.


One can only hope that the team Doctor's and medical staff
can pull a rabbit out of hat and get these two key players back on the ice
asap.


Things do not get any easier today as the team goes up against
the Wings.
5/22/2022 - 258 words