By Julian B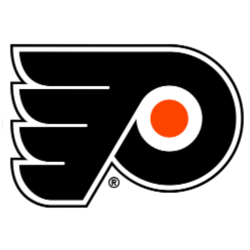 Tuesday's match-up between the Flyers and Penguins was a classic clash of Pennsylvania. The two clubs are among several teams in a battle to secure a comfortable position in the Eastern playoff picture. The Flyers went into the match at 59 points (8th) and Pittsburgh 58 points (9th).
Pittsburgh opened the scoring at 5:57 on a goal from 21 year old Martin Kaut. The Flyers answered back just 74 seconds later (Dadonov). The second period brought with it a high level of excitement. The Penguins Tyler Biggs scored twice while the Flyers scored three unanswered (Hamilton, Backstrom, Thompson). The score was 4-3 after 40 minutes. Philly weathered the storm in the third period scoring early (McAvoy) before the Pens added a goal from Brunnstrom. The final was 5-4 giving the Flyers a bump in the standings as they sit now three points clear of the Pens. Pittsburgh however has a game in hand.
Three Stars
1) Tyler Biggs (2G, 12pims, 2 shots, 4 hits)
2) Cody Franson (2A, +2, 3 shots, 5 hits)
3) Evgeni Dadonov (1G, 1A, +2, 2 shots)
At the AHL level the Phantoms defeated Scranton 13-0. Alan Quine and Jonatan Berggren led the offence with hat-trick's. David Rittich earned his 6th shutout of the season.
Up Next the Flyers play host Wednesday to the always dangerous Chicago Blackhawks.
5/17/2022 - 218 words