By Duane Goetz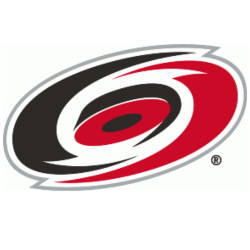 Things are not looking as rosy in Hurricane land as they did
15 games or so ago!


With an ugly record of 2-5-3 in the last 10 games the team
is barely holding onto the division lead over the Rangers, who have a game in
hand.


The team has been struggling to score as of late. This might be linked to the switching of Ovie
from the top line with Denisenko to see if it would kickstart the young Russian's
game. But, it has seemed to stifle Ovie's
point-a-game pace. The experiment has
come to an end for now as word is that the two wingers are to return to their
early season linemates in the team's next game tomorrow.


The team's backend's play has not been at the same level
either. The team acquired Trouba in the
offseason with the expectation of a much higher level of play, especially on
the scoresheet. Trouba only has 14
assists in the 50 games and no goals. On
the plus side, no pun intended, he does support a +10 through this time period.


Goaltending wise, Rask continues his strong play. This is not to say that he has not has his own
hiccups, with dropping a stinker of a performance here and there.


As a side note, the team was looking solid in hitting their
two endorsement deals. One being at least
16 home wins, the team does currently have 13, so this should be a done
deal. But the Melker deal (A specified
forward must score 28+ goals, 42+ assists, or 70+ points (top-50)), is
touch and go as with him being on pace at this point for 69 points.


Stay tuned.
5/4/2022 - 256 words