By Antonio Borrelli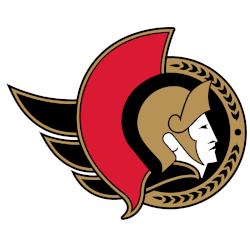 Well things are finally going well in the Nation's Capital! The Sens are sitting nicely on top of the East after beating the Sabres 7-3 on Wednesday. All seven were scored by the big boys on the team, including a hatrick by Stalberg to go along with two assists for a 5 point night. Hellebuyck has returned to form, picking up another win and going 7-1-1 in his last 9 starts, giving up 3 or less in each of those starts.
Matthews picked up 3 points including a goal but is still not where fans expected him to be. As one of the elite scorers in the league, Auston has only put up 14 goals in 46 games and is only on pace for 25 which would be his lowest in 5 seasons. His shooting percentage is down and is currently the lowest it's been in 4 seasons. Coach DJ Smith has shuffled him around the lineup to create a spark but it appears he is most comfortable on the top line with Matty and Staly, and it was clear against the Sabres.
Next up is the rubber match in this mini series against the Sabres, with the Sens coming in at 1-0-1 after the first two. Attendance has increased over this last stretch as fans begin to see what this team is really made of, but they will have to wait a few more days as Buffalo will be the hosts. Next home game is Sunday against the West leading Jets.
4/27/2022 - 249 words