By Duane Goetz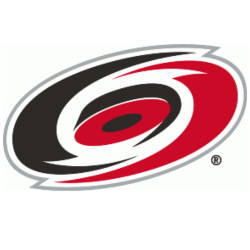 The Hurricanes came into the season with the modest goal of
simply making the playoffs this time around, as the team came up short last
year and had to watch from the sidelines.
No one would have dreamed that we would be leading the Eastern
Conference at the halfway point of the season with a record of 24-14-2-1.


The team came out of the gate with a 7-0 start to the season
and has continued it's strong play going forward.


The offense has been paced by the teams first line of Ovie –
Monahan – Karlsson. Ovie came in this season after being acquired in a trade
with Seattle and his veteran presence in the locker-room can not be
understated. A pleasant surprise has been
farmhand Perlini, initially brought in as a fill in on the second line he has
flourished, scoring 28 points in 41 games, 15 of those points being goals.


A number of questions surrounded the group of young defensemen
after Carlson was moved to Vegas and Trouba was brought in. The defense has been solid thus far, lead by
Miro Heiskanen. More is going to be
needed from Trouba going forward, he has struggled fitting in thus far.


In goal the tandam of Rask and Svedberg has been rock solid. Rask is tied with the league lead with 21 wins. His workload has been questioned; one hopes
that he does not tire under the workload.
Expect Svedberg to see more work in the last half of the season.


Today is a day off and tomorrow the season continues with a
3 game set against the Flyers.
4/21/2022 - 249 words