By Duane Goetz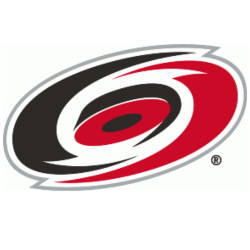 With the Canes season about 1/3 done, one thing has become crystal
clear, the team will only go as far as the first line continues to take them.


The team's top three scorers are the three members of the
line:


Ovie, who is having a bounce back season, playing like he is
a kid again with 18 goals and 18 assists in 37 games. While being responsible in his own end as
well with a +16 rating.


Monie, dishing the puck from the center position, also has 36
points in 37 games with a +10 rating. On
the road to have a career year. Melker, the youngster on the line, is 3rd
on the
team in scoring with an impressive 31 points in 37 games and will only continue
to improve, which is great news for the team as he was locked up for the next 4
years to a very reasonable contract.


On the backend the team is lead by the number one pairing of
Trouba and young stud Heiskanen. While
Trouba is not putting up the offensive numbers one would like, his steady play has
allowed Heiskanen the freedom to excel with 23 points and being mentioned in
Norris conversations.


So far so good, but if this team is to accomplish anything
in the playoffs the teams secondary scoring will have to get going.
4/13/2022 - 207 words