By Dillon McGillivray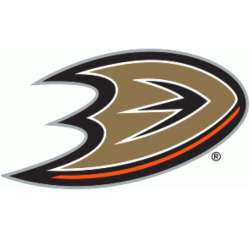 The Mighty Duck's sit in 7th seed in the western conference after holding Vancouver to a tie. "It wasn't the most desired outcome of this match." GM McGillivray stated "but it's an outcome we'll take over a loss. The only problem with the tie is that it still keeps Vancouver and San Jose within striking distance of us" McGillivray added.
A few of the Duck's players have stood out and have been key in keeping Anaheim's playoff dreams alive. Martin Necas for example, has been playing very consistently and putting up points almost every game. Another member that help turn the team around to what seemed like a wash of a season was rookie Victor Soderstrom, he has been playing well in defense on first line for the Duck's. "Victor has been playing his hard to show us he's ready for a permanent position on the pro roster" McGillivray said. "To be playing against the leagues best players at his age and still holding his own is impressive to say the least, I expect great things out of Soderstrom in the future." McGillivray finished as the interview came to an end.
The Duck's are in Edmonton tomorrow for a home and home series. The Duck's hope to solidify their playoff spot, but are weary that their opponents and not an easy win by any means. With the season drawing to a close any mistake could spell disaster for the Duck's
9/21/2021 - 240 words