By Jeff Nagle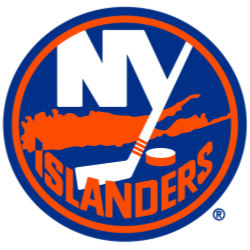 With nothing more to play for, the New York Islanders are awaiting the arrival of another busy offseason. Armed with three first round draft picks, the Islanders will be busy scouting and selecting the new faces of the franchise. With picks in the low, mid and high range, there will be a lot of variety for which the Islanders will be looking to base their team around.
"The draft is our offseason. Aside from a few filler-type guys, we won't be the players we were last season in free agency. So, the draft will be where we make our hay. We've seen a lot of progress from our prospects on the farm, and with the added talent coming their way, we anticipate a very successful season in Bridgeport next year." said Islanders GM Nagle.
The Islanders are in the midst of a 2-game winning streak, and appear to be going out strong on a very long season. With guys playing for roles on next year's squad and the pressure off their backs, they are playing for pride and in turn are playing much more loosely.
"I'm not sure where we will end up on the standings board once it's all said and done, but I'm happy with the internal wins that we have achieved this season. I know the fans aren't happy with our year, but in a few seasons, they will see that the pain they feel today is worth the gain they will feel then. We will be a great team in three seasons, I guarantee.." added GM Nagle.
9/17/2021 - 260 words