By Duane Goetz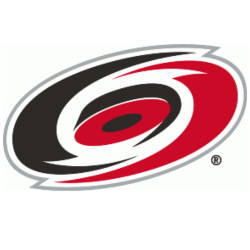 The mediocrity in Carolina continues to rear it's ugly head
with the resulting win one lose one ongoing record. With 13 games remaining the Canes find
themselves 3 points out of the final playoff spot in the conference.
The Canes are chasing the Flyers, who are occupying the final
8th spot, are 3 points ahead of them with 70. The Flyers have been playing well and have a
game in hand. The 7th spot is
occupied by Florida with 71 points and a game in hand as well. The team has to hope that one of them hit a
cold spot unless the local team can increase their level of play and play it
more consistently.
The Canes troubles can be pinpointed to a number of things,
such as poor and inconsistent play at home.
With a record of 11 wins and 19 loses in the barn in Carolina, the team
will most likely not make their signed endorsement deal which requires +17
wins.
The other clear reason for the teams being on the wrong side
of the playoff bubble has been the poor play of Varlamov between the
pipes. The Cane's went all in on him in
the offseason, offering the UFA goalie a 3 year deal worth 8.5 mil per. Management was hoping that he would provide
the team with stronger and more consistent tending then they received over the
past few years with Tukka Rask, but such has not been the case.
Stay tuned, it is playoffs of bust.
9/7/2021 - 239 words