By Nathan Erb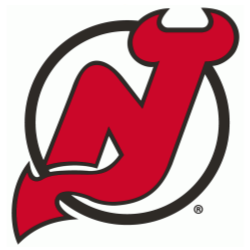 It took until the final minutes of the deadline, but New Jersey made a late move, acquiring 36 year old winger Loui Eriksson in exchange for a 3rd round pick and cash.
It's the first time in years New Jersey was in the buyers market, as the team has all but clinched a playoff spot, and is in the thick of the Eastern Conference race. "We owed it to the players and fans to get a little help for the playoff run," said the Devils GM, "Loui is still a quality two way forward who rounds out our 3rd line and help us on special teams."
Eriksson has 27 points in 63 games in what could be his final season in the FNHL. Eriksson will play opposite another veteran in Andrew Ladd. Recently acquired Pavel Zacha will center the 3rd line. The Devils have a day off before taking on the Dallas Stars, a place Eriksson spent 5 seasons.
On the endorsement front, Pavel Francouz has already exceeded his deal with TSN, already with 27 wins on the season. Jonathan Huberdeau is also on pace to score 66 points, meeting his endorsement with Snickers.
8/30/2021 - 193 words