By Anthony Erickson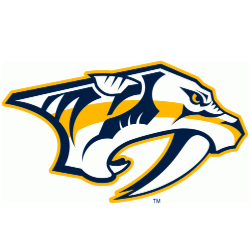 This is Taco Stevenson coming to you Live from Rumors Sports Bar here in downtown Nashville and I've another report on the Preds.
Well, though things are still going well for the boys, the inevitable random losses have come here and there since our last article was posted. Still sitting atop the league at 28-5-3, the Predators have only slightly 'let off the gas' and with (arguably) the toughest part of their regular season schedule behind them, they're setup to finish strong as the season goes on. Will there be any trade activity in the near future? Well, though I've done my due diligence digging around the rumor mill, I haven't heard jack.
One bit of news to relay however is the strong play of strongman 3rd liner Connor Chatham. He came into this season with 1 point (an assist) in 14 total Pro games... yet he currently sits with 16 ginos this season and is on pace for a 36-goal campaign! We asked him how he's been getting it done and he only had this to say to us...
"...it's puck-luck, bud. Pure, unadulterated puck-luck. I get in position.. and the puck just finds me. Good times." - RW Connor Chatham
The Milwaukee farm team has still been putting up solid games more often than not and if things continue, there should be some players who develop quite well going into next season. Some GMs have frowned upon the talent that exists on the Admirals squad this year, but that just is what it is. As the Formula 1 driver Jean Gigard would say, "...like the frightened baby chipmunk, you are scared by anything that is different."
7/13/2021 - 287 words