By Dave Semyck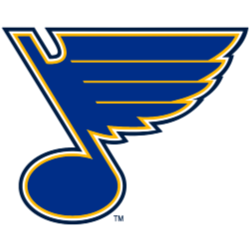 At the 35-game mark of the season the Blues are sitting at 32 points, 5 points out of a playoff spot. They are hovering just under .500 and, while there are positive signs, it looks as if this team doesn't have enough horsepower to make the push needed to get into the playoffs. The question is, what will GM Dave Semyck do at this point? The options are trade some of the valuable, young assets and try and gather the necessary pieces to make that push to get into the playoffs. The other option is to stick with the youth, let them continue to develop at the pro-level, and bolster them for the seasons to come.
There have been some bright spots, and the feeling is the Blues will hang onto their young pieces and let them develop. Selling for a playoff push this year, likely isn't the best solution for the long term of the franchise. If the Blues are looking to build a team that can be a playoff contender year in and year out, unloading the young, future stars of the organizations would be counterproductive.
This has been a great learning experience for the younger players on the roster, and some need to focus more in the second half of this season. We are looking for the Blues roster to make a push in the second half of the year, even if that push doesn't jump them into the top 8 in the conference. It would be a great sign that the future is bright, and playoffs are in the future of this team in the seasons to come.
7/12/2021 - 274 words