By Duane Goetz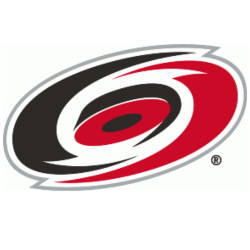 The Canes have done what they said they would never do,
trade away the team rock on the backend.
Nikita Zadarov was brought in at the beginning of the year to stabilize
the D and be the base to build the D around.
But, with all being said, the year has not gone as hoped and the Wings
have shown interest in Big Z since the day he was acquired from Nashville and a
deal was finally struck.


Coming the Cane's way are two 22-year-old studs. The first being defenseman Esa Lindell. Lindell has been ripping it up on the farm
and is penciled into the starting lineup next year if all goes to plan. Number two asset is winger Melker Karlsson, a
speedy sniper having a solid year with 41 points in 58 games with the Wings pro
team. With the team losing a couple
wingers at the end of the year Karlsson is going to be given the opportunity to
step in on the right side of the second line.


The team has a real youth movement in the works, a week ago
22 year old Olli Juolevi and 20 year old Erik Brannstrom, both defensemen, were
acquired for Huberdeau. The plan is to
rebuild the backend to be a young and fast group to improve as a group as time
passes.
1/13/2021 - 207 words