By Dillon McGillivray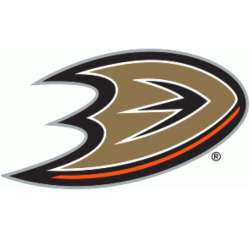 Anaheim performance has been subpar to say the least. "Our squad can do much better then they are currently doing." Dillon McGillivray the General Manager of the "Mighty Ducks" stated after their loss against Florida Last night. "The team has the potential to make the playoffs, and I hope that we can rally together and get back on track before it's too late. We haven't been losing by large margins, It's just a combination of us having bad bounces, bad discipline, and not getting back on defense to support
our goaltenders." McGillivray also stated.
Anaheim has dropped 9 games in the last 10. There is a silver lining in the dark skies though as they have been putting up points in every game. Some notable mentions are as followed:
-Kaspars Daugavins who hasn't had the most ice time this year since the call up from the minors put up 2 goals in his first game on the 3rd
line.
-JT Miller, Matt D'Agostini, and James Neal have been scoring power houses putting up 66 goals between the 3 of them.
-Martin Necas has been on fire as a key player in the last 3 games. The player maker tallying up 5 assist in that time. This boy has a bright future ahead of him.
The Ducks hope to end their skid with a win against the top of the league Nashville. A game in which would be unlikely for them to end up in the win column in.
1/10/2021 - 246 words