By Anthony Erickson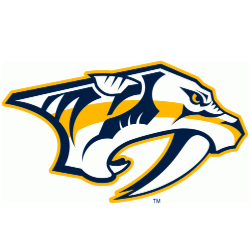 This is Taco Stevenson coming to you again from the comforts of my bedroom as I strive for greatness despite Covid's daily attempts to keep the man (me) down.
At a robust 35-13-2-1, the Nashville Predators are looking awfully solid as the FNHL trade deadline approaches. That of course begs the question, will we see any moves made by GM Erickson? Word on the mean streets is that he'll be having talks with multiple teams for some futures/Farm assets. We're also hearing that several Rental players are likely to make their way to Nashville for a potential postseason run.
Whenever I have a question about who the Preds might trade as a Rental to another team... I ask their leading scorer, dirty Dana Tyrell. Hey Dana, what do you think?
"...well Taco, if you're a team who wants to add some cheap, tasty defensive depth.. you should contact GM Erickson about SDP. That's right.. Simon Denis-Pepin, defensive extraordinaire. He won't cost you a lot, but he'll do a TON for you! There's also Billy Sweatt, the fastest old man in the minors and a big part of last years Cup champs.." - C Dana Tyrell
Well there you have it. Up next for Nashville, the Leafs of Toronto... our prediction? 2-1 Leafs :(
1/4/2021 - 216 words