By Julian B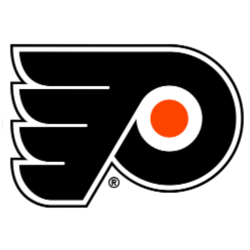 With a winning formula already realized in Philly, the trade deadline allowed management to fine-tune rather than mix up their current chemistry. The only real need for the Flyers was depth at D. As the rental deadline approached, the Flyers reached out to several teams who had ideal players to fit the bill. With only 9.5k in cap the rental period created the perfect opportunity to snag some talent at just 33% of their contract value.
Firstly, the Flyers landed a depth deal with Boston acquiringJustin Schultz. This acquisition appears to be nothing more than an insurance piece to fill in for injuries. Schultz may never see the ice more than a couple minutes here and there. Schultz brings a rental cap hit of just $412,500 which freed up some funds for the Flyers to work with.
The bigger piece came from a trade late Friday afternoon. After seven seasons with the Hurricanes, 6'2" 200lb defender Jakub Kindl joins the Flyers for the remainder of 2025. Kindl brings 1280 games of experience and 470 points. He has been a positive +/- player for the last six seasons and is no stranger to eating big minutes. As it stands he is likely to be slotted on the 3rd pairing replacing Chris Wideman who was included in the package that went back to Carolina. Kindl brings a cap hit of just $990,000.
Remaining on the Flyers trade block are;
G - Devan Dubnyk
RW - Joe Basaraba (on pace for 99 farm points)

LW/RW - Reilly Smith (on pace for 106 farm points)
C/LW - Jared Knight (on pace for 89 farm points)
LW/RW - Steve Quailer (on pace for 119 farm points)

6/27/2020 - 279 words