By Julian B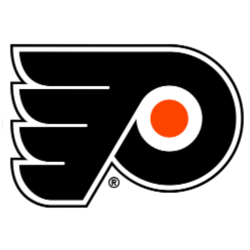 By Order of standings as of January 23rd
The east currently own three of the top four point earners thus far (Howden, Matthews, Palmieri), and two of the top three goal scorers (Kreider, Jones).
Howden leads the league at 49 assists. Rasmus Dahlin (CBJ) was a last minute cut but is an honorable mention on D at a whopping +35.
There were a few other tough calls such as cutting Patrick White but I wanted to ensure all teams had a representative.
Columbus Blue Jackets - Nico Hischier - C
22 G / 35 A / 57 P / +24
Ottawa Senators - Auston Matthews - C
26 G / 39 A / 65 P / 144 Hits / 196 Shots
Ottawa Senators - Connor Hellebyuck - G
2.28 GAA / 0.919 S% / 27 Wins / 3 SO
Montreal Canadiens - Kyle Palmieri - W
22 G / 43 A / 65 P / +17
Montreal Canadiens - Samuel Morin - D
12 G / 24 A / 36 P / 194 Hits
New York Rangers - Chris Kreider - W
29 G / 26 A / 55 P / +18 / 190 Shots
Tampa Bay Lightning - Bowen Byram - D
6 G / 27 A / 33 P / +5 / 113 Hits
New York Islanders - Quinton Howden - W
26 G / 49 A / 75 P / 151 Hits / 176 Shots
Washington Capitals - Max Jones - W
28 G / 26 A / 54 P / 118 Hits / 177 Shots
Washington Capitals - Darnell Nurse - D
8 G / 28 A / 36 P / 163 Hits
Carolina Hurricanes - Alexander Ovechkin - W
22 G / 30 A / 52 P / +7 / 155 Shots
Florida Panthers - Louis Leblanc - W
26 G / 24 A / 50 P / +3 / 173 Shots
Toronto Maple Leafs - Juuso Valimaki - D
9 G / 31 A / 40 P / +17
Toronto Maple Leafs - Erik Ersberg - G
2.59 GAA / 0.910 S% / 23 Wins / 5 SO
Boston Bruins - Filip Chytil - C
19 G / 41 A / 60 P / 5 GWG
Detroit Red Wings - Vincent Trochek - C
26 G / 29 A / 55 P / 151 Shots
Pittsburgh Penguins - Jack Hughes - C
23 G / 25 A / 48 P / +8 / 159 Shots
Buffalo Sabres - Drew Doughty - D
9 G / 23 A / 32 P / 134 Hits
New Jersey Devils - Andre Burakovsky - W
24 G / 28 A / 52 P / 141 Shots
Philadelphia Flyers - Cody Franson - D
11 G / 27 A / 38 P / +15 / 141 Shots
Lineup
Howden - Matthews - Palmieri
Kreider - Chytil - Jones
Burakovsky - Hischier - Ovechkin
Hughes - Trochek - Leblanc
Valimaki - Franson
Morin - Nurse
Byram - Doughty
Hellebyuck
Ersberg
1/23/2023 - 473 words