By Julian B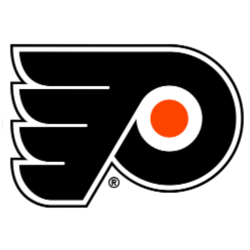 A season to forget but still time to end off on the right foot. The trend started with Friday's opening of the rental period. Philly got to work early discussing their available talent with championship hopeful clubs.
The first name off the block was 31 year old forward Nail Yakupov who joins the league leading Nashville Predators. Yak has been a mess this season with the Flyers and was in dire need of new surroundings. Nail spent seven seasons with the Preds from 2017 to 2023 and should benefit well from familiarity and an excellent opportunity to win the cup this season. In return, the Flyers acquired the Islanders first round pick for this coming draft, Dallas' 2nd round pick in 2030 and $2.5m cash to help ease the sting a bit of missing out on post season ticket sales.
The second player on the move was Matt D'Agostini. Previously acquired from Anaheim, D'Ag led all Flyers this season with 30 assists and hopes to continue that playmaking ability with the Tampa Bay lightning for their cup run. In return the Flyers obtained forward Nicolay Goldobin and Tampa's 3rd in 2030. Goldobin surged this season with the Admirals (86 points) and will surely see a spot in the Flyers top nine next season. Goldobin had two assists in his first game with the Phantoms today.
Lastly, the Flyers moved 28 year old Shea Theodore to the Ottawa Senators for veteran defender Eric Gelinas. Theo is already off to a hot start for the Sens as he contributed two assists in their win today over New Jersey. Gelinas has another year remaining on his deal and will likely play a leadership role on the Phantoms next season.
The Flyers flew into Winnipeg with two call ups in the lineup (Mattias Janmark, Richard Panik) and newly promoted Frank Vatrano to the 2nd line. Shane Bowers moved to centering the 3rd line with Eric Gelinas making his Flyers debut on defense. The Flyers peppered Jon Gillies with 36 shots en-route to a 3-2 win following a first period two goal deficit. Martin Jones was the first star making 30 saves on 32 shots. Richard Panik scored a goal and an assist.
Flyers remaining rental block;
Noah Hanifin ($990k)
Richard Panik ($610k)
Shane Bowers ($825k)
Troy Terry ($825k)
Matthieu Joseph ($660k)
Non Rental trade block;
Mattias Backman
Tim Erixon
2030 CBJ 3
1/22/2023 - 389 words