By Julian B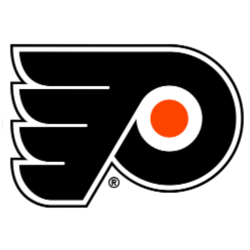 For the first time in nearly seven seasons the Flyers will not be buyers by the trade deadline. Sitting at the bottom of the league despite some better games as of late, the Flyers are poised to obtain some assets and retool for next season.
First on the market is Nail Yakupov who is believed to already be on his way out. The Flyers have been shopping the 31 year old speedy forward behind the scenes and have reportedly found him a new home with a top contender. The ask was a first round pick +. Time will tell what the Flyers were able to obtain for Yak.
Second is Matt D'Agostini. Matt can play both LW and RW and has proven to be an excellent playmaking veteran. He leads the Flyers with 28 assists this season but has been snake bit with just a 5.9% shooting percentage. His leadership and experience will go a long way to solidifying a contenders top six or potentially play a rock solid role on the 3rd line. The Flyers are likely to seek a 2nd round pick and a roster player in return but will be open to ideas. D'Agostini has discussed potentially retiring this off-season so his desire to have a deep playoff run is high and the Flyers will find a way to give him that opportunity.
Rental cap hit: $2,062,500


Shea Theodore has been a surprisingly effective defender in his 30 games this season. The 28 year old has three goals and eight assists but more impressively a +4 which is 3rd best on the club. Theodore comes in cheap with a rental cap hit of just $500,000 (league minimum). A 2nd round pick or defensive prospect would be the desired return for shea.
Noah Hanifin who the Flyers obtained from Carolina in the Thomas Hickey trade is a casualty of being an overpaid farm hand. His size and defensive ability may be intriguing to a contender as a third pairing guy.
Rental cap hit: $990,000
Richard Panik (LW/RW) is nothing more than a 3rd line forward but his leadership and experience could pay dividends in the playoffs. Through 13 games this season Panik has averaged just four minutes of ice time but has managed two goals and two assists.
Rental cap hit: $610,000

Flyers Non-rental Block
Damon Severson (D)
Joe Hicketts (D)
Mattias Backman (D)
Tim Erixon (D)
2029 CBJ 3rd
1/15/2023 - 398 words