By Payton & Ethan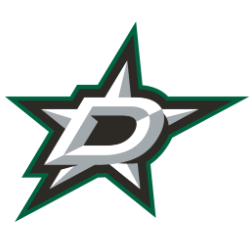 The Stars may not be a Stanley Cup contender but there is still plenty to look forward to. Currently the Stars are sitting 6 points away from the last playoff spot in the western conference, while also being a possible top 10 draft pick. These are great scenarios for this organization, if they do make the playoffs this would be the first playoff berth since 2021, while getting a top 10 draft pick will just add another youthful star to this team.
The next story of the Stars is about a game coming in 4 days. It is between The Arizona Coyotes led by GM Ken Knoph and the Stars who are led by GM's Ethan Smedley and Payton Knoph. Not only are the teams familiar with each other but the GM's have a long history as well. I sat down with the Stars GM's to hear what they had to say about this upcoming game.
"Last time we will be seeing them this season which is disappointing but at least we get a chance to already finish with a winning record against a team led by Payton's dad." - Ethan Smedley
So far with 3 games being played between the 2 teams the Stars have a record of 2-1, in these games Dougie Hamilton and Clayton Keller have played well putting up a combined 7 points so far in these matchups. Now with Lindback (Coyotes Goalie) heating up this has potential to be a great game.
1/6/2021 - 247 words