By Nathan Erb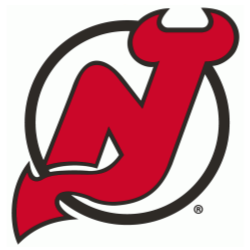 The New Jersey Devils have flipped some of their higher level rental players in a series of 3 deals with Nashville, Calgary, and Chicago. When it all shakes out, here's a look at what came to New Jersey and what's on the way out:
IN: Nicolas Deschamps, Jeff Finger, Derek Stepan, James Reimer, 2025 CHI 2, 2025 CHI 3, 2027 Buf 2, $11 million
OUT: Gunnar Stahl (rental), Jonas Gustavsson (rental) Nick Leddy (rental), Jamie Devane, 2025 NJD 3, 2026 Buf 3
While the Devils are "sellers", the team thinks the players coming back can still find a place in the lineup to complement a young top 6 who has carried the team all season. Nicolas Deschamps has spent his entire FNHL carer in Chicago, and will still give the Devils a serviceable bottom 6 winger. Derek Stepan gives New Jersey an upgrade over Artem Anisimov on the 3rd or 4th line as he makes his second trip to the Devils. While the defense is surely to see another move, 38 year old Jeff Finger still has enough left in the tank to log some bottom pair minutes.
Another player returning to New Jersey is James Reimer. The 29 year old has never panned out as a starter. He'll serve as the backup to Pavel Francouz who the Devils will rely heavily on down the stretch.
Most importantly, New Jersey improved their draft picks and added 11 million in total to a team that has struggled financially since the new ownership took over.
The Devils still have some rental players available, most notably John Carlson who has been involved in discussions with several teams. Jason Pominville and Kevin Shattenkirk could also be cheap rental options for teams needing depth.
6/29/2020 - 287 words