By Anthony Erickson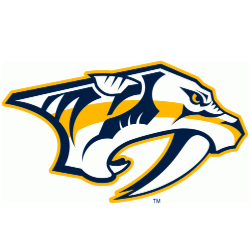 The first-place Nashville Predators once again attacked the rental period, seeking to bolster the club's depth heading into the playoffs.
"'Did we get taken in some deals?'," asked Predators GM and President Adam Harris. "Yes, maybe. Ottawa had their way with us, maybe Detroit too. But we knew what assets we wanted to protect, saw were other assets were projected to land, and were determined to ensure others were unable to acquire the talent we brought in."
"The only measurement we care about is winning the last game of the season, and I think we are better positioned to do that today than we were yesterday," Harris added. "We also stayed true to our long-term vision of being a perrenial contender and with the assets we didn't trade we think we are as strongly positioned to win next year as this."
Indeed, a steep price was paid, but Nashville has asserted itself as the favorite for the Cup this year while not trading any of its marquee young players--Patrick, Vilardi, Poehling, Brannstrom, Heiskanen, Foote, Bokk, or Oettinger, or its 2026 LAK and WPG 1sts.
The bolstered defense will feature two new additions creating a powerful top 7. Former Red Wing Tomas Malec and former Devil Nick Leddy will join Cowan, Zadorov, Reinhart, Fleury, and Klingberg on the Nashville blue line
On offense, league leading point scorer Dana Tyrell will move to his natural center position and play the season out on a line with Alex Ovechkin and Brandon Dubinsky.
The new second line will feature newly acquired RW superstar and former Senator Nigel Dawes. Dawes will play on the second line with Phil Kessel and breakout candidate Nolan Patrick who scored 40 points in 47 games while playing on the top line.
The third line will see rookie of the year front runner Gabe Vilardi move from the second line, veteran Nathan Horton and newly acquired former Shark Mikkel Boedker.
The fourth line will feature newly acquired former Blackhawk Tyler Pitlick with Ryan Poehling who is sliding from the third line and Nigel Dawes.
In net, Thomas McCollum will now be backed up by former Blue Marek Schwarz.
In all, Nashville acquired six players and three third round draft picks for: Gunnar Stahl, two firsts, two prospects (Alex Alexeyev and Tyler Madden), three seconds, $15.75 million and several players rated 75 and below.
Rumors suggest the team is not yet done maneuvering and still has flexibility with picks, cash and salary cap space to move.
6/26/2020 - 405 words