By Dave Semyck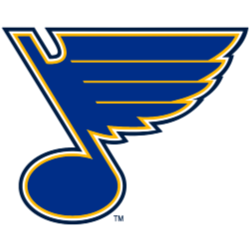 We have reached the 50-game mark in the season, and while the Blue mad a push in the last 20 games, it looks like it won't be enough to crack the top eight in the conference. There have been some bright spots, and some areas that clearly need to be improved on moving forward. Goaltending has been good, but not great. Alex Nedeljkovic has been good, not great. He needs to rest every 3rd or 4th game, which is not what management envisioned when signing him to a 10-year contract last offseason. It is clear the focus of this offseason for him needs to be conditioning and endurance.
The young core of Bowen Byram and Rasmus Kupari are producing, both offensively and defensively. Depth is a need on this team. There are forwards that are a -10 or more, which simply will not do. Shots on goal and shots given up are main areas of focus for the remainder of this season and will be in the offseason. Not enough pucks are getting to the net in the offensive zone, and way too many shots are being given up. This offseason will be focused on adding depth. This group needs to add a more defensive line of forwards, a line that can be run out against other teams top couple of lines and help limit the number of shots on goal. There also needs to be a focus on getting pucks to the net. With what will likely be a top 10 pick in the draft, that pick is likely be used on a forward that can score and is a playmaker.
While the recent push has been promising, there is a lot more work that needs to be done to turn this team into a playoff caliber team. This should be a very interesting offseason in St. Louis.
5/10/2022 - 309 words