By Adam Harris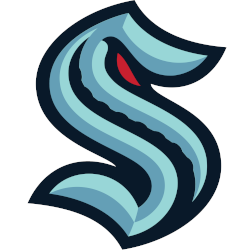 In the midst of a playoff push with the division still in reach, the Seattle Kraken have been hit hard by the injury bug - setting back their prospects and risking their endorsements.
Superstars Tuuka Rask, Brandon Gormely and Colton Parayko have been sent to the injury list for more than week. Parayko was so impacted he has been out for three weeks. This has decimated the defense--the strong suit of the team--and forced players into the extra strain of making up for lost minutes.
As the franchise projects forward, the injuries to Rask and Parayko could have put both endorsements in jeopardy. Rask was just a few games shy of his reaching his endorsement, which he recovered in time to achieve by facing his 1,800th shot in last nights win over the Kings. However its dicey with Parayko.
The star dman is still out for a week with just ten games to go. He needs to recover and play in likely 3 or 4 games to hit the endorsement of 210+ hits. He had 200 hits before the injury.
Despite the injuries, the Kraken have maintained their pace and appear poised for no worse than the 5th seed in the West, with still a chance of winning the division and securing the 2nd seed. They are one point from surpassing the Oilers,
9/16/2021 - 222 words