By Toby Rice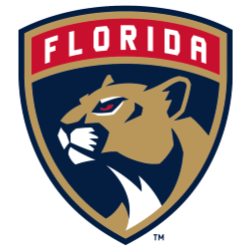 The Florida Panthers have a 7 point cushion with 12 games remaining in the season. That doesn't seem like many games to hold their heads above water, but the team is only 4-5-1 in their last ten. That being said, the Panthers are on a two game winning streak. Their 75 points see them sitting in 7th place, five points ahead of Philadelphia, and seven on top of the Hurricanes. If the Panthers can continue their mini-streak, 6th place is realistically in sight due the Detroit Red Wings recent collapse. Detroit is only two points ahead of the Panthers and is currently 1-7-2 in their last ten.
David Backes continues to be the clear leader on the team after being acquired in the offseason. With another year on his contract, his addition is proving to be essential. Backes has 19 goals, 45 assists, and 64 points this season. Now-veteran Timo Meier is second in scoring with 56 points, following in third by rookie Andrei Svechnikov.
"We're very happy with our leaders right now," said the GM. "You've got the newcomer coming in and showing why we pulled the trigger on the big trade this offseason. You've got a guy we've seen progressing over the last few seasons, and then you have our star rookie." Svechnikov's development has got to be exciting for a team that has 2.0 and 3.0 in the farm, plus a handful of other prospects gaining valuable playing time. "It's exciting to see him progressing. He was a 2nd overall pick, spent two seasons in Rochester, had a solid training camp, and now look at him. We've got the 1st and 2nd overall picks in last years draft, and we hope to see a similar pathway for them. Plus Frost, McLeod, and a handful of other prospects that will be challenging for spots as early as next year."
GM Rice wouldn't say it, but the Panthers are also expected to have two top 10 selections in the upcoming draft depending on the last 12 games. Things are definitely clicking, and most certainly trending upwards in South Florida.
9/11/2021 - 349 words