By Adam Harris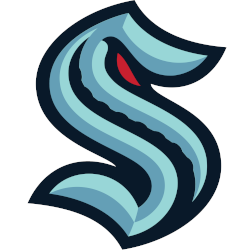 The Seattle Kraken approached the rental period as a franchise that has its eyes on playoff success but establishing a long-term foundation for future years. The franchise made two major deals and one small agreement in the period that saw its top two forwards be shipped out of town, and also saw them send out a 1st and 2nd round draft selection to bring in younger talent.
"We are thrilled to add more depth to our roster and overall talent to the franchise," said President and GM Adam Harris. "The acquisition of Couturier and Lundestrom will cement our offense for the next several seasons as we look to build from the defense out."

As of now Seattle sits in the 5th seed in the West but is eyeing a division title and the 2nd overall seed. Uncharacteristically, the Oilers have been quiet during the rental period and have yet to invest in bolstering the club for the final stretch. This could be the open door Seattle is looking to punch through on their playoff mark.

Rumors are flying that the team is looking to an offseason with more than $15 million in available resources to spend after assumed resigning of key contributors. The team is also considering making Patrik Laine available as a RFA to recoup some of its draft picks that its sent out to build the defense.
8/23/2021 - 229 words