By Toby Rice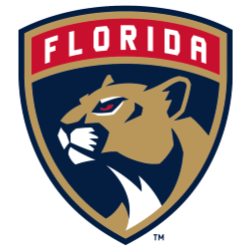 One offseason trade that surprised a lot of fans was a large deal involving five players coordinated with the Seattle Kraken. Florida sent fan favorite Anders Lee, center Kyle Turris, and some cash to the Kraken in exchange for Mark Giordano, David Backes, and Leo Komarov.
Fast forward to the second half of this season, and the Panthers are happy with their retooling. David Backes leads the team with 47 points, scoring 16 goals and adding 31 assists. He's current pace would see him finish the year with 71 points, his best season in three years, and only the third time he's hit the 70 point mark in the last 10 seasons.
On the defensive end, Giordano started the season on fire. He once led the team in points, and he's on pace for 58 points. If he hits that mark, or even comes close, Giordano will have a career season. His 45 points last year were his best ever, and he can completely eclipse those numbers by the end of this season.
"Those two have been vital to our team's success this season," said the Panthers GM. "It's the outcome we had hoped for when making this deal over the summer. David and Mark will be back next season as we continue to put together a competitive team."
Leo Komarov, also a part of the deal, has also been a good addition. As a veteran role player, Komarov is on pace for 25 points. That would be a career high for the forward, as his best season was in 2025 with the Devils. He scored 9 goals and added 13 assists for 22 points that season.
8/12/2021 - 276 words