By Toby Rice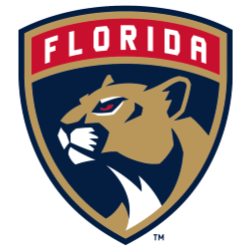 As we've passed the halfway point of the season, it's time to check back in on the Rochester Americans. Florida's farm team sits in 7th place in the Eastern Conference, 11 points behind the conference leading Hamilton Bulldogs. Rochester's coach had this to say when we reached out for comment.
"Are we happy with where we're at in the standings," coach asked. "Well, no. We know we're a better team than 19-14-11. Those ties are 11 missed points. I could be wrong, but that would put us in first place wouldn't it?"
Coach is correct. Those 11 missed points would have the Americans in a tie for the lead in the Eastern Conference. Wins are important to coaches, but fans may be more curious about the development of the organization's rising stars. Michael McLeod, who's seen a few games in the big league, leads the team with 36 points. Sam Colangelo and Connor McMichael are close behind. First and second overall picks in last year's draft, Tim Stutzle and Alexis Lafreniere are at 30 and 28 points, respectively.
The Americans hope to continue a successful season in developing the Panthers' future stars, but winning will always be important too. "We're going to finish strong. This team is too good for 7th place," coach said as he ended the interview.
7/28/2021 - 218 words