By Ethan Smedley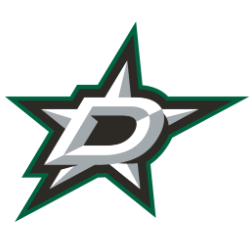 The Stars have finished their first half of the season after today's 2-2 tie against the top eastern conference team in the New York Rangers. Half way through the Stars sit at 16-17-8. With this record and a -1 goal differential they are sitting at the 9th seed. Major problem has been scoring the goals at the rate they were scoring earlier in the year. This was shown when Dallas was without Jamie Benn. They ended up going 1-4 in the games without Benn and are 1-1-1 since his return.
Currently in the team statistics of the league the Stars sit 5th in Power Play, 13th in Penalty Kill, 18th in PIM/G, 17th in GF/G, 17th in GA/G, 15th in SF/G, and dead last in SA/G.
The current point leaders for the Stars is Clayton Keller with 38, Jamie Benn and Rickard Rakell with 36, Jesperi Kotkaniemi and Lauri Tukonen with 31 and the top 4 defensemen round out the top 10 point leaders.
General Manager Ethan Smedley has had a lot to prove this season with being on his own for the first time, he and the team hope for a better second half to the season. With this being said a few key matchups are up close ahead including 2 games against the division rival Coyotes, who GM Smedley is 4-1 against in his career.
7/21/2021 - 225 words