By Toby Rice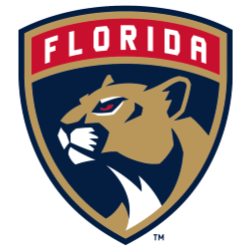 Mark Giordano is having a stellar season, his first in South Florida. The 36 year old defenseman has already tallied 30 points, and his pace sets him up for a record season. In 36 games this year, Giordano has put up 10 goals and 20 assists. He is on pace to shatter his career high of 45 points, which he accomplished last season in Carolina.
Giordano was an offseason acquisition for the Panthers. After being traded to Seattle, Gio would move again. Florida shook up it's core by sending Kyle Turris and Anders Lee to the Kraken. Coming back was Giordano, Leo Komarov, and David Backes, who currently leads the Panthers in scoring.
"Looking at it now, it has really worked out for us," said the Panthers' GM. "Gio and Backes are leading this team, and that is exactly what we were looking for. We needed to pick up a top defenseman, and Mark has been great for us."
Florida currently sits in 7th place in the Eastern Conference, but are only 8 points behind the 2nd place Montreal Canadiens. Once again, it appears the East will be a dogfight to the finish. Hopefully the Panthers will be in the mix this season.
7/14/2021 - 201 words