By Dave Semyck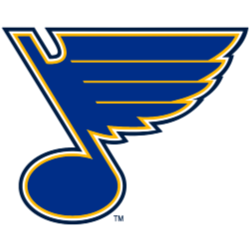 As the trade deadline approaches, the question coming out of St. Louis is what are the Blue going to do? There has been a lot of interest from other teams in the young defensive core of the Blues. Will any of them get moved before the trade deadline to acquire other pieces that will help this team be more competitive?
The last two drafts have netted the Blues Quinn Hughes at number four overall and Bowen Byram at number five overall. The Blues also traded for Ty Smith this offseason, the 16th overall pick in the same 2025 draft that the Blues took Hughes in. Along with those three there is also Trevor Van Riemsdyk that is still only 22 years old. Those 3 along with Philip Larsen were to be the top 4 for many years to come. This season has shown flashes of great play from Hughes, Byram and Van Reimsdyk, but overall, the Blues are still giving up too many goals. They have given up the 4th most in the league so far this season. Is it time to move some of these young pieces to bring in picks, veteran players and cash that can be used to continue the building of this team?
GM Dave Semyck believes in building teams around defense and goaltending. Is this youth movement on D being done too early? Ty Smith is still on the farm developing his game, would Hughes and Byram been better off also being on the farm this season to develop more? Should any of them be moved to bring in more of a seasoned player to help cut down on the shots on goal?
This will be a very interesting couple of weeks for the Blues organization, we will see if any moves are made, or if they are going to stick with the young players they have and continue down the road they are currently on.
1/5/2021 - 322 words