By Dave Semyck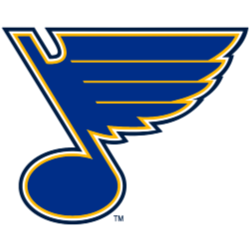 As we are winding down this season we are going to turn and start to look at what this off-season might bring in St. Louis. There is an expansion draft coming, the entry draft and free agency, the roster of the St. Louis Blue is likely going to be a lot different than what is currently playing here in St. Louis.
Right now, the Blues sit with the 3rd worst record in the league, can we win the draft lottery and unite the Hughes brothers? No matter what happens with the entry draft the Blues are going to add an impact player to the roster. That pick should fall in the top 7, no matter what happens with the lottery. There is a lot of talent in this draft, but the Blues need to capitalize on this draft, because there is no first-round pick in the next two years after trading both first round picks in 2026 and 2027 to move up and grab Quinn Hughes at number 5 last summer.
The expansion draft will mean that two players will be selected off the blues roster, but who is going to be left unprotected? Is GM Semyck going to use this as an opportunity to unload a little salary, or someone that doesn't quite fit into the plans moving forward. Is there going to be a player that is wanted in St. Louis, but due to numbers, isn't able to be protected? Only time will tell on that.
This off-season's free agency period will be very interesting, for the first time since taking over as GM of the Blues Dave Semyck feels this year the Blues will be fairly active in free agency, filling a few holes on the roster that is anticipated to be battling for a playoff spot at this time next year.
While the record doesn't look great, this season was a success from a building standpoint, this off season will be the most important off season in the history of the blues, can this roster be pushed to be one that can compete for a playoff spot? We can only wait and see.
7/2/2020 - 360 words