By Wesley W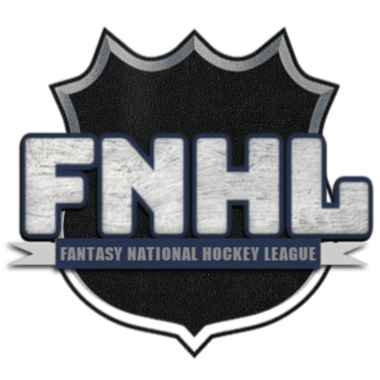 note from wes: draftees have been created and are in place on teams. some entry-level contracts will need to be updated over the next couple days as they were assigned initially via draft ranking and not eventual order. if you had a multi-positional draftee you can send a switch now. trades etc up-to-date. a couple draftees had names changed to avoid duplicates. There was a conflict over pick #16 on the draft board and what team still owned the pick in simulator, adam has been informed.

https://fnhlonline.com/League_Output/FNHL27EntryDraft.html
Hey all-
Mea culpa. I inadvertently flipped the order of the offseason moving free agency ahead of the draft. I always thought that was more logical and had a brain fart of my instinct over past pattern.
Julian, Ken, and Graham have done a phenomenal job and I don't want to disrupt the flow.
As such, here is the offseason schedule:
Restricted Free Agency
RFA is now open!
The document is below. Ken is running point on this process and there are some great names available. The document includes compensation rates and how to email offers.
RFA is open now until 8pm EDT on Friday. Teams will then have 48 hours to match and we can complete RFA by Sunday at 8pm.
Compensation for RFA signings is for draft years 2029 and beyond. Picks are taken from highest value based on previous season's record.
https://docs.google.com/spreadsheets/d/1VczNm0XjPWU4NB_8N8ya0IRhQfRmRy31m4plf_lJhmw/edit?usp=sharing

Unrestricted Free Agency
From RFA we will move straight into UFA that Julian will manage. We are going to create a two week window to power through a few phases and more details will be available soon.
FNHL Draft
Graham has done a fantastic job putting the draft board together. As Graham detailed on the Slack channel #FNHLDraft - any team wanting the list with full ratings needs to write a substantial team or league article. That team will then be emailed the full draft list (once it is completed). Notify Graham when an article is complete.
Our target date for the draft will be Sunday, September 11 at 8pm EDT.
https://docs.google.com/spreadsheets/d/1uRIES7gxHscPuoI6h7n0zVLTD1LnFMZjtOLP2rtKTbo/edit?usp=sharing

let me know if any questions or concerns.
Adam
9/26/2022 - 353 words