By Tyler Hetherington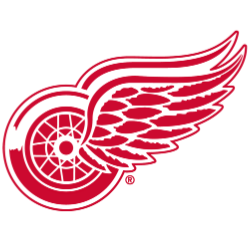 After a disappointing season the Detroit Red Wings. A season removed from making the Stanley Cup Finals and they were out of the playoffs all together. Talk about a hangover. This offseason was an offseason of questions. Is this franchise a contending one? Do they need to head towards a rebuild? Management believed they had a good playoff roster last year and for whatever reason, the team never really found it's stride and before you knew it they were out of contention. Disappointing is probably a light word when it comes to describing what last season was for the franchise.

"We have an amazing core. The pieces of a championship team are here. But we didn't perform and that's on me. Changes will be coming" stated GM Tyler Hetherington shortly after the season was completed.
After that statement was made, many though the Detroit franchise was heading towards a tear it down rebuild. Then some transactions started to happen;
They have effectively ended the Cam Talbot and Pierre-Luc Dubois experiments. Both players with lots of promise and raw skill. But never really broke though to the elite status the franchise once believed they would. In return they got Nolan Patrick, one of the best two-way players in the entire league at the ripe age of 23, Nolan Foote a 21 year old budding player who is funnily enough often compared to PLD, the 14th overall pick and another player. Without naming that other player you think; maybe they are heading towards a rebuild. But that other player is none other than Thomas McCollum. Only one of the greatest goaltender in FNHL history.
So what does this mean for the franchise? Rebuild or a retool? Or for a lack of a better term; a "young retool"? This term fits well with the next big transaction GM Hetherington made; Detroit traded the #10 and #14 overall pick in the upcoming draft to the Tampa Bay Lightning for Rasmus Kupari and a third round draft pick.
"One of my favorite moves I've ever made in this league. Easy one too. Our management team view Rasmus as a Top 20 offensive forward in this league and he's still only 22 years old. He's amongst a class of young forwards like Kakko, Hayton and Tkachuk that are the future of the league. We got him for two picks that best case scenerio produce a Rasmus Kupari. So why not get him now instead. We have a fantastic young core with Nolan Patrick, Matthew Barzal, Ivan Provorov, Nikita Zadorov, Aaron Ekblad, Henri Jokiharju and more coming up in the ranks. We just added a huge piece to our young core today with Kupari." stated GM Hetherington shortly after the deal.
One of the most important moves for the legacy of the franchise also happened just before free agency opened. They re-signed their captain of over 10 years in Gilbert Brule to a one year $3,250,000 deal. While his best days might be behind him, he's still a leader every time he touches the ice, is in the building and in the community. Was a no-brainer move on both sides. ""Gilbert Brule accepts his offer from the Red Wings for likely his final season. There was no chance he would ever turn down the opportunity to retire a Red Wing" was the quote from his agent this offseason.
Once the free agency market opened up, Detroit had lots of room and made an immediate splash in signing one of the top offensive forwards available in TJ Galiardi. TJ is a 10 year pro and has produced 507 points in 831 games played in the pros. A bit of a late bloomer but has averaged over 60 points the last seven seasons. One of the important factors for the Red Wings was his ability to play left wing which was a huge hole in the roster build. Yegor Zamula a 22 year old rookie defender was also added in free agency on a 1 year deal. But other than that the Red Wings have been a bit quiet in free agency. They might be attempting to be a bit too frugal, they've been "in play" for alot of players and finalist for a handful as well. But just the two signings for now.
So what is this roster? Is it a contender? Playoff team? It isn't a tear down rebuild, but have they added enough to take another step? Will Thomas McCollum continue to be an alltime goaltender in this league? Or is this another year for the young core to mature while being backed by one of the greatest FNHL goaltenders of alltime and some wiley vets?
So many questions and the only answers can come on the ice once the regular season begins. But first the draft; Detroit holds their own second round pick at 41 and also pick 67 and 96 in the third round. So some depth youth pieces to be added to hopefully build into future FNHL'ers.
9/21/2022 - 823 words