By Wesley W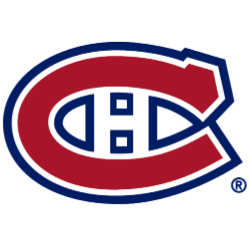 It's slipped out of the hallways of the Bell Centre that the Montreal Canadiens have actively dangled their 1st round pick this season, as well 2027's 1st round draftee Brendan Brisson in exchange for a defenseman to play in their top four.
They are shopping on the under-contract market, as well as the rental market. The club is seemingly willing to acquire a $6 million dollar player ahead of the trade deadline, throwing caution to the wind when it comes to next year's salary cap. With the top players in Montreal in the twilight of their careers, some in the organization may see this as their last, best shot at winning it all with this core.
Drafted at the end of the first round two years ago, 19-year old Brisson debuted with a 91 point season and ascended immediately to the Habs' most talented draftee of the last few years.
With a couple in-season trades for top-4 defensemen netting this price of a 1st and well touted prospect, the Habs are definitely capable of swinging a deal within the next few days.
Montreal won their fourth game in a row Friday on the strength of Michael Dal Colle's comeback from injury, who sat the last 8 games. He set up Nik Bergsfors for his 25th and 26th goals of the season. The Canadiens are now 3 points back of the Ottawa Senators, who have been sitting pretty at the top of the Eastern Conference for a while. Now with a completely healthy club for the first time in a while, Montreal seems poised to strike in more ways than one.
email: fnhlwalsh@gmail.com for trade talks.
5/20/2022 - 269 words