By Wesley W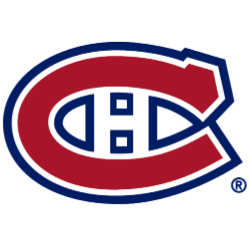 Regarded
as one the league's most talented goaltenders after three of the last four
seasons earning him Vezina nominations, Montreal's starting Pickard currently
holds an 898 save percentage on the season, below that of backup-brother Chet—and
not even good enough for the top 25 among FNHL starters. With the top offense
in the Eastern conference, it's safe to say their problems in net are keeping
the Canadiens out of their usual position as the conference leader, in fact, it
has been 8 years since Montreal has finished below the #2 seed.

A still wickedly tight east however could see them #2 or #9 in a matter of
days, and right now compounding their inconsistency is the addition of
injuries, including a major one. Michael Dal Colle recently went down with a
hip injury, ending his chances of re-joining the scoring race with teammates
Kyle Palmieri and Kyle Wellwood. He is expected to miss a month when all is
said and done. Roman Voloshenko is down with his second injury of the season,
likely until the end of the week, and finally recent defensive callup Scott
Perunovich suffered an elbow injury that has derailed his second opportunity to
play his way on to the club this season.

The Dal Colle injury has shaken up the core offense, shifting Nik Bergsfors
back to the right wing after a long stay at center seemed to drastically
improve the Habs' results.

5 Hamilton fill ins will now be playing significant minutes in today's game
against the Buffalo Sabres. What might be making the team feel a little better
about the current situation is that the farm team has been playing
significantly better as of late, pulling themselves well up from the bottom of
the standings which they nearly touched a few weeks ago.
5/9/2022 - 277 words