By Wesley W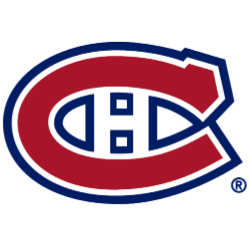 The
Montreal Canadiens have surged within striking distance of their divisional
standings thanks to an offense that has greatly stabilized around the moving of
Nik Bergsfors to center ice. Not to be unmentioned should be the sudden turn
around in Jonathan Ericsson's season, who at one point was carrying a rating as
poor as -16, now looking much better thanks to a +10 run in his last dozen
games.

As top-5 offensive team in a tightly contested standings, the Habs will
naturally be looking to improve their blue line once the rapid fire rental
trading period opens sometime in May. What their cap availability will look
like come that time is still up in the air, with a constantly rotating
third-pair defense that has included 7 Montreal/Hamilton players.

Unlike the last few seasons, they'll look to line something up ahead of time
and strike immediately.

On the offensive side of things, rookie Aleksi Saarela cannot be considered a
lock to remain as of yet, but playing at a point per game pace after 21 games
and carrying only a cap hit of $650,000, Montreal may have found themselves an
in-system gem that will open up valuable space come rental time. Several players have cycled through the left
wing between Bergsfors and Dal Colle, but only Saarela has sustained this level
of play for so long.

Montreal has an important measuring stick game against the current league
leading Winnipeg Jets on Monday. They played to a 3-3 draw earlier this season.
Brock McGinn is currently injured and skating in his place will be Bulldog
Anton Zlobin, getting only his second game this season.
4/25/2022 - 250 words