By Wesley W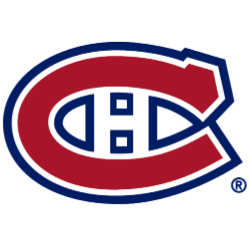 37
year old Roman Voloshenko was the lone free agent targeted for the Habs' core
this off-season, the club figuring with a lack of available cap space they
would need to get creative. Targeting a former player who spent his best years
in Montreal, which included a cup victory 9 years ago. The winger long regarded
as one of the league's best and fastest skaters has certainly slowed down on
the scoresheet in recent years, but his pace thus far is better than his most
recent seasons spent in Winnipeg and San Jose.

Part of that of course has been placement, always on a line with one of his
former teammates from years past. Getting to do so all season may help him hit
the 20 goal mark for the first time in four years, perhaps extending his career
a couple more seasons. All part of Montreal's pitch to the player of course.

Montreal has, temporarily at least, righted the ship and have climbed up the
still-tight standings with innumerous line adjustments that continue despite
their recent string of unbeaten play. The most recent of which was the FNHL
debut of long-gestating Montreal prospect Aleksi Saarela. Selected near the
very end of the draft 5 years ago, the 23-year old has benefited offensively
from Hamilton's oft powerful team, and considering Hamilton has entirely
reversed course and is the league's worst offensively this season… it was time
he get a shot, all the way up on the first line. He earned a goal and an assist
in his debut.

The Canadiens have the next two days off before returning to action this
weekend against Florida and Pittsburgh
3/24/2022 - 254 words