By Connor Moriarty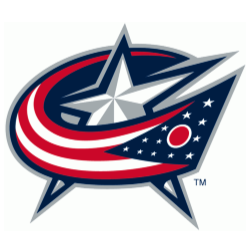 In what has been a busy start from a transactions perspective for GM Moriarty but apparently he is not done making moves quite yet.
Two brand new center's, one new LW, one new RW and a new starting Goalie, GM Moriarty has made a number of trades that have completely revamped the forwards which was capped off by a trade for former Jacket Carl Klingberg. Going the other way was recently acquired prospect Libor Hajek and Max Pacioretty, both of whom who were heavily dangled over the past couple of weeks. Hajek was originally acquired as part of deal that saw Elias Lindholm come to Columbus for Morgan Reilly, a failed D experiment from Columbus that was moved in from in search for scoring through Lindholm.
"First few games have panned out for us, we have got ourselves within striking distance of the playoffs by going 4-1-0 in the 5 games since we brought Lindholm to Columbus. As for Klingberg, when we moved him a couple summers back we knew he had the talent to pop off but it wasn't quite working out in Columbus, we hope he can keep up his hot play for the Jackets as we push for the playoffs."
As for the goal of going 30-19-5 since the New Jersey Devils game, Columbus has gone 5-3-0, a solid start to the very lofty goal. Capped off Tuesday by a 6-1 win over the Toronto Maple Leafs, Columbus has vastly improved and there are signs of optimism in Ohio.
The Jackets will travel back to Columbus after a day off for a date with Ottawa....a must win game early in the season to keep pace and push closer to the playoff bubble.
7/13/2021 - 284 words