By Connor Moriarty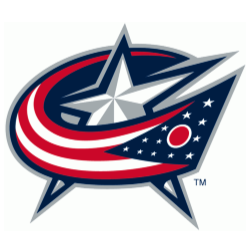 For the first time in GM Moriarty's tenure in Columbus, the Jackets will be buyers at the trade deadline. Currently engaged in several discussions with GMs, GM Moriarty will look for additions at every position prior to the deadline.
"I'm happy with our team through the season, all of our guys have performed exceptionally and we continue to show that with our position in the standings. But if we can help our team through the rental period we will absolutely take advantage of that. We are currently locked in with one rental player once the deadline opens, and are excited to add him...but it won't be the end of discussions. Everyday I continue to talk, whether deep discussions or preliminary talks...I'm always exploring."
GM Moriarty also spoke of the prospect swap with Vegas. "We never intended to move Podkolzin but being able to acquire a prospect and a 1st made moving him easier. Vasily and Nils were projected to be a big part of our future but we are excited about what Alex (Newhook) and a future 1st brings to the team, we wanted to replenish the system a bit after promoting a number of players to the pros this season."
Columbus will be playing Pittsburgh Sunday looking to stay with the Rangers and Canadiens at the top of the east with a win over the Pens.
1/10/2021 - 228 words