By Tyler Hetherington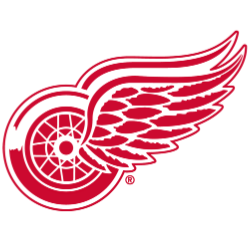 It seems to be a theme in Detroit. But the team is once again middling. Not a contender by any means and not bad enough to be in the running for one of the offseason top picks. In fact since 2021 the team has finished the season in 10th, 8th, 8th, 7th and 8th place at seasons end. Right now, the Red Wings are tied for 10th place in the Eastern Conference.
Something needs to change. The team brought back team legend Gilbert Brule this offseason among a few other pieces. Only to be in the same spot basically as the past 6 seasons. In contention for one of the final spots of the playoffs. But that's about it.

Cam Talbot's play this year hasn't been bad, but it hasnt been great either. Much like the team as a whole, middling. Aaron Ekblad and newly acquired Mathew Barzal are both having breakout seasons. Gilbert Brule is playing at a high level as usual and Melker Karlsson and Nicolas Petan are playing equal to their past few seasons but need a strong second half to truly take the next step in their development.

The team is ranked third in the league in shots for. But every other team stat. They are again, following the theme of this article. Middling.
Team management needs to figure out what the team truly is. Can they take the next step and turn into a contender, or after some self-evalutation will they realize they are a rebuilding roster overachieving a bit and might need to move out some veterans.
Either way it'll be an interesting second half of the FNHL season and the lead-up to the upcoming trade deadline. What will the Red Wings do?
12/27/2020 - 289 words