By Connor Moriarty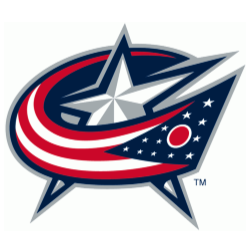 The Jackets are at an all time high under GM Moriarty as they take the Eastern Conference lead after a tight 2-1 win against the New Jersey Devils on Sunday. They improve to 21-11-6-1 on the season as they are off to their best start under GM Moriarty after a major roster overhaul and improvement in the offseason.
Nico Hischier leads the team with 42 points in 39 games while Sonny Milano continues to lead the league in goals despite not registering a goal in the previous 7 games. Riku Helenius has continuously improved after a slow start this season despite the wins, had a high GAA and SV%. Helenius now posts a 2.72 GAA and a very average .898 SV%, a far cry from a .880SV% early on in the season and is the reason the Jackets are 7-2-1 in the last 10 games.
The Jackets have scored a league high 142 goals thus far into the season as the hot start offence proves to be no fluke, with 10 Jackets having recorded over 20 points and every regular player for the Jackets recorded more than 10. Beyond second line studs Hischier and Milano, young stud Matthew Tkachuk clear eclipsed his career high of 16 goals and 27 points by currently putting up 17 goals and assists for 34 points, and after a disappointing rookie season he is on pace for 72 points in his sophomore year.
Looking at endorsements, both Riku Helenius and Ryan McDonagh are on track to hit their endorsements with Helenius starting a stretch of games and McDonagh continuing to lead the team in shots hitting the century mark against the Devils.
Milan Lucic was injured in the previous game and former 1st Rd pick Lias Andersson will be getting the call up for his first career game against Washington after a game off on Monday. The Jackets will look to continue their hot play with Helenius getting the start.
12/13/2020 - 324 words